[caption id="attachment_714" align="alignleft" width="448"]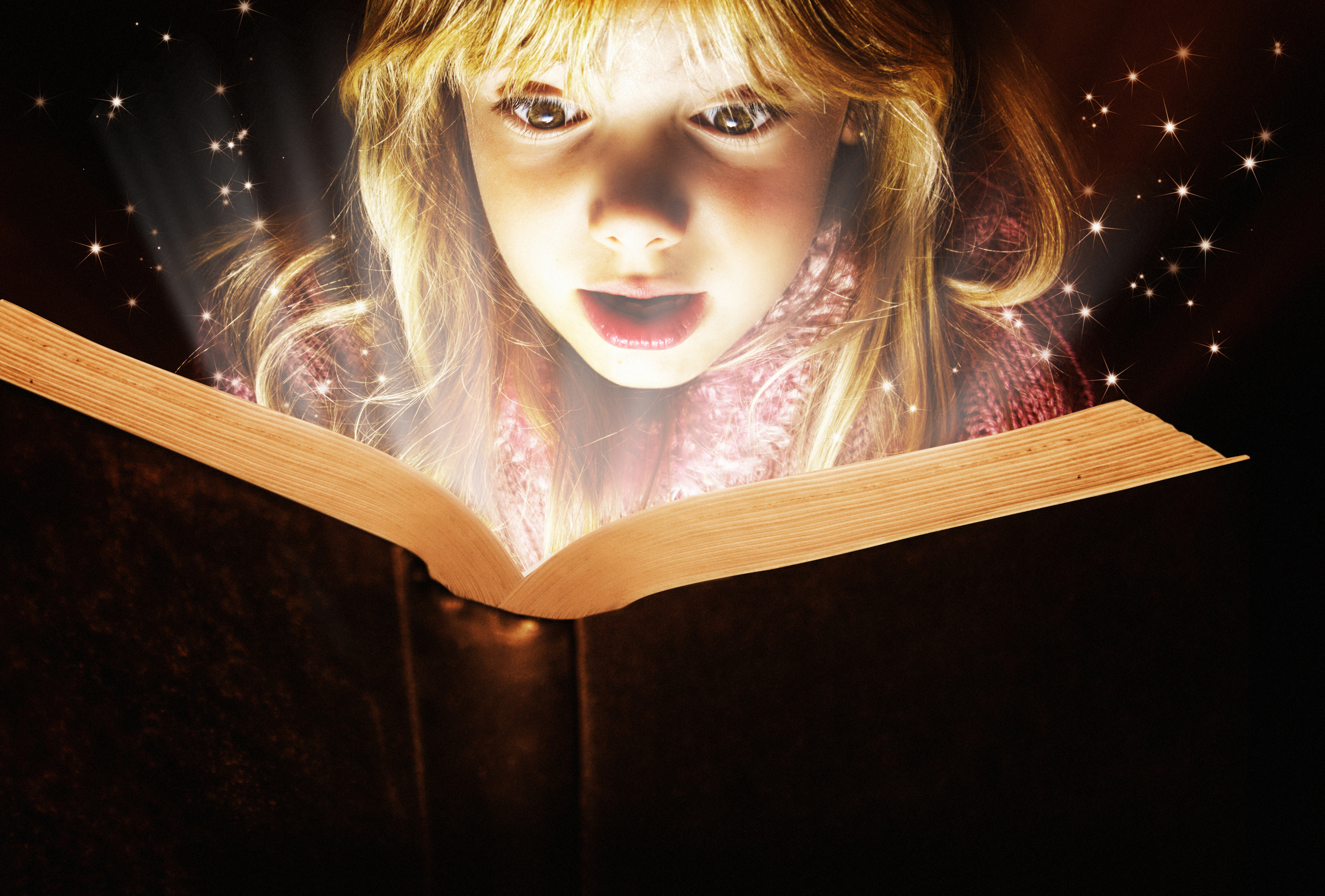 © Tamara Bauer | Dreamstime.com -
Little girl reading
[/caption]
I remember when I was young and I seemed to have more time to read books just for the pure enjoyment of it. One of my favorite type of books as a youth were the choose your own adventure books. What was great about these books is that you'd come to a page and have a choice to make. Each choice would take you to another page and the worlds that would open up in my mind were amazing. I love watching that with my own children as I hear them telling and creating stories. The adventures that they see. When they are either reading or listening to a story as they understand the words and the pictures that are painted by the author flood into their heads. With all the movies and video games some children, youth, and adults miss out on this glorious gift because we allow for these things to fill our time, I must say that I am sadly guilty of this and it is a thing that I am working on changing.
To spend time reading, in our modern culture, is not something that people see as a good use of time but a leisurely activity and we often don't allow for ourselves much positive time for leisure. For many, by the end of the day, the last thing we desire to do is read. Our minds are tired, our bodies are tired, and our lives are full so we take the simple road and plop ourselves down in front of the television and watch whatever program we desire. For some that is the news, others sitcoms, or whatever one may find in the 100+ channels that most people have on cable. As the norm, most people don't want to sit and listen to a sermon or teaching for an extended period of time because there are other "better" things that need to be done. If a worship service goes longer than an hour a common comment one might hear is, "The pastor went long today." This is not new. Jesus addresses this as Luke tells us,
Now as they went on their way, Jesus entered a village. And a woman named Martha welcomed him into her house. And she had a sister called Mary, who sat at the Lord's feet and listened to his teaching. But Martha was distracted with much serving. And she went up to him and said, "Lord, do you not care that my sister has left me to serve alone? Tell her then to help me." But the Lord answered her, "Martha, Martha, you are anxious and troubled about many things, but one thing is necessary. Mary has chosen the good portion, which will not be taken away from her."Luke 10:38–42, ESV
Mary was filled with wonderment in what Jesus was saying and teaching. Now it was not the norm of the time that a woman would sit and listen to the rabbi, but she would busy herself in serving the men that were there. Martha was busy serving and caring for Jesus and his disciples while he was teaching and became upset because Mary was not doing her work. When Martha addresses this, Jesus responds in kind words while addressing the issue with what she was saying. Martha's concerns were in line with the cultural norms of the time because Mary was doing something that would not be acceptable in the eyes of the world. It was scandalous that she was sitting and not serving. Jesus challenged the norms of society and was bringing the focus to the wonderment.
The wonderment of the Word of God, the wonderment of prayer, the wonderment of listening and learning is what he was teaching. Most followers of Christ, when asked, would think about how awesome it would be to have the opportunity to sit at the feet of God. Unfortunately, in my opinion, most would be like Martha and probably miss out. Satan likes to keep us distracted and busy. A focused Christian is a dangerous Christian when it comes to the world. Satan loves to keep our minds filled with worry, strife, struggle, and division. He revels when our minds are filled with thoughts against others and those things that are meant to divide our communities. Satan finds his greatest joy in those that don't feel that faith is relevant for today and laughs as there are those that attend church speak of the Word of God as something that is more myth as opposed to being the living Word of God that is unchanging but is a force meant to change our hearts and minds to draw us ever closer to God's own heart. Unfortunately, when people read the Bible it is often more out of a sense of obligation and less with a sense of awe and wonder. I know the difficulty that many face when reading Scripture and they come across the lists in Leviticus and in 1st & 2nd Chronicles. We can be drawn down in these areas especially when our hearts are just reading these out of obligation and not out of a spirit of wonder and with a prayer for the Holy Spirit to open it to us. As a pastor, I wish I could say that this struggle wasn't present for me, but it is a point of prayer and is a point in which I ask for your prayers and I pray for you.
When we come to Word of God and the knowledge which He gives us, it is a blessing when we can come like a child full of excitement and wonder. When we hear those words that he speaks to us, it is meant to be a blessing not something that should be tenuous and boring. Even the laws and the lists of names are meant to show God's providence. It is meant to be a loving word. In our opportunities to be in the Word it is a time in which God desires to fill us and dwell within us. When Jesus calls the little children to Him, He says "the kingdom of God belongs to such as these" (Matthew 19:13-15, Mark 10:13-16, Luke 18:15-16). Children's hearts are full of wonderment and they are not difficult to awe. When we read the Word of God or when we worship in a biblically centered congregation, we are given opportunities to sit at our Lord's feet and rest in Him and His Word. It is not to be hurried and we are not to feel hurried in our spirit, but be calmed by the Holy Spirit. Our spirits may burn with desire to love and excitement to serve, however it is a time of calm regardless of the time. The world wants us to always be in a hurry. We see this as we drive on the roadways and in life. As followers of Jesus Christ, it is good for us to take a moment and be different from the worldly ways in how we act and live. It is not an excuse for laziness or a lack of motivation, just a calm spirit with a sense of purpose and drive that is focused on the things which God desires for us. In our work, we want to be faithful and do all that we can to complete it in a timely and proficient way being thoughtful of the quality and keeping our standards high. We can do so without a harried spirit, but with a spirit that God and He alone can give us through in the Holy Spirit. In all things we can pray. Let us seek the "good portion" and know the love our Lord God has for us. Amen.