In 1981 a punk rock band called the Clash came out with a song entitled, "Should I Stay or Should I Go." It has continued to be played in the mainstream today in movies, television, and even used in commercials. It was a song of rebellion, but sometimes in society and in our churches the question is relevant.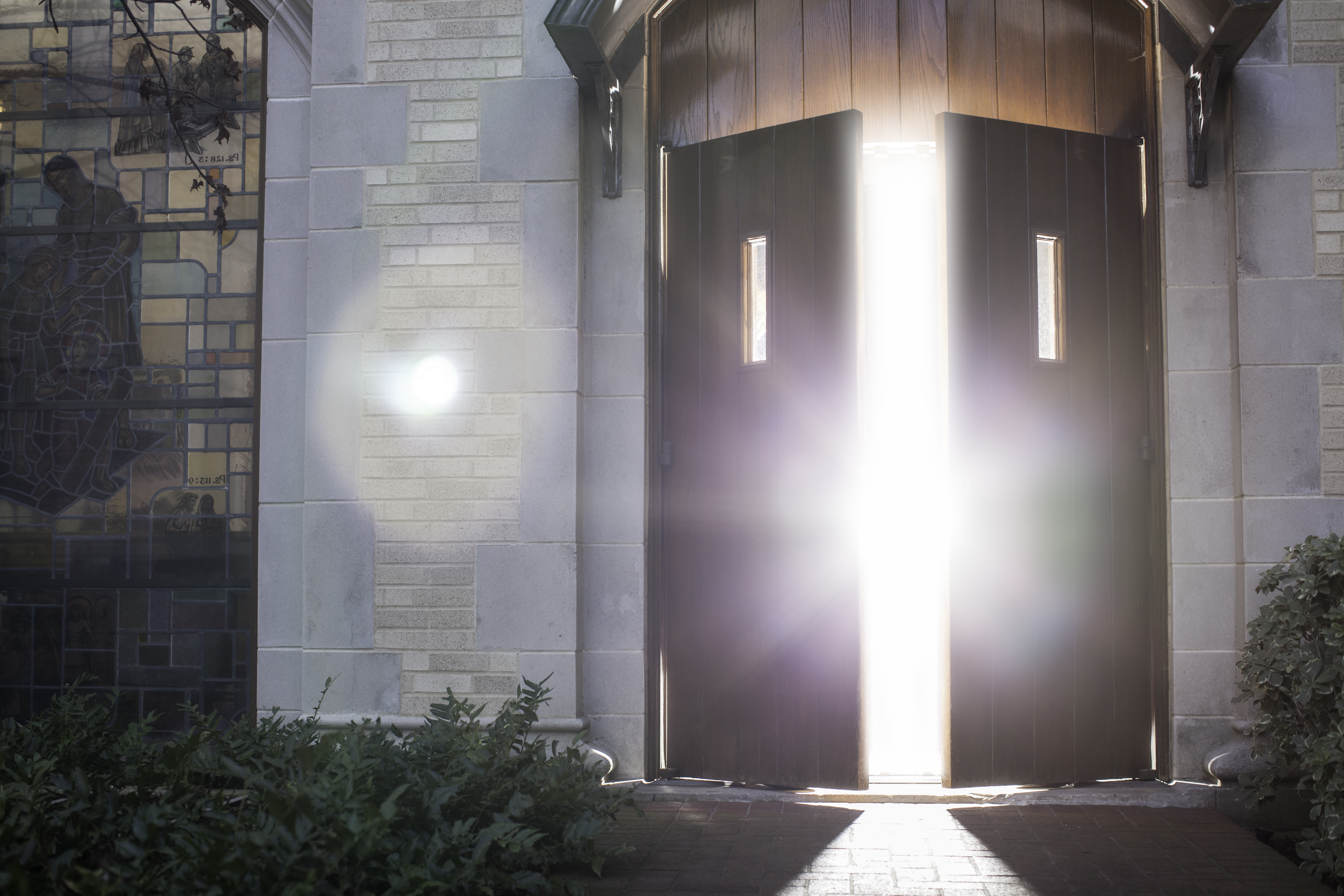 Making that first move to enter into a church can be daunting. It may bring up memories of the first day at school. That first time with a new lunch hour and entering into a cafeteria. Or a host of other memories that bring with it anxiety. "Will anyone talk to me?" "Will anyone like me?" "Am I going to fit in?" These questions sometimes keep people from making that first step. We can't always know what someone has endured when they first come through the doors of the church, but we can be prepared to do the best we can to welcome them in.
As the church, we can sometimes be troubled when we put our best foot forward and people still reject our message and our welcome. We can also become caught up in our habits and miss out on opportunities to reach those that God places in our path. There is a balance that we are called to as the people of God, followers of Christ. This goes for both that are seeking a congregation and those that are in the congregation. We are to both welcome those that come to us and for those that are a part of us are to stay with the one who welcomes us. That is the dichotomy of our faith. As a pastor, I am amazed at how some who are a part of a congregation and some who join a congregation to become a part treat each other. I guess the issue is love and service. Love, unlike the worldly understanding of love, is an abiding care for someone that is not necessarily based upon what they can do for you or be of benefit to you. Love, in the context of the our Christian faith, is sacrificial in nature. Service is the calling of all Christians. Unfortunately, these become mixed up at times, but that is our fallen nature and Christ knows and offers forgiveness for us when we fail.
So let's reflect on the issue by turning to Scripture. This weeks lectionary Gospel lesson is from Luke:
After this the Lord appointed seventy-two others and sent them on ahead of him, two by two, into every town and place where he himself was about to go. And he said to them, "The harvest is plentiful, but the laborers are few. Therefore pray earnestly to the Lord of the harvest to send out laborers into his harvest. Go your way; behold, I am sending you out as lambs in the midst of wolves. Carry no moneybag, no knapsack, no sandals, and greet no one on the road. Whatever house you enter, first say, 'Peace be to this house!' And if a son of peace is there, your peace will rest upon him. But if not, it will return to you. And remain in the same house, eating and drinking what they provide, for the laborer deserves his wages. Do not go from house to house. Whenever you enter a town and they receive you, eat what is set before you. Heal the sick in it and say to them, 'The kingdom of God has come near to you.' But whenever you enter a town and they do not receive you, go into its streets and say, 'Even the dust of your town that clings to our feet we wipe off against you. Nevertheless know this, that the kingdom of God has come near.' I tell you, it will be more bearable on that day for Sodom than for that town. Woe to you, Chorazin! Woe to you, Bethsaida! For if the mighty works done in you had been done in Tyre and Sidon, they would have repented long ago, sitting in sackcloth and ashes. But it will be more bearable in the judgment for Tyre and Sidon than for you. And you, Capernaum, will you be exalted to heaven? You shall be brought down to Hades. The one who hears you hears me, and the one who rejects you rejects me, and the one who rejects me rejects him who sent me." The seventy-two returned with joy, saying, "Lord, even the demons are subject to us in your name!" And he said to them, "I saw Satan fall like lightning from heaven. Behold, I have given you authority to tread on serpents and scorpions, and over all the power of the enemy, and nothing shall hurt you. Nevertheless, do not rejoice in this, that the spirits are subject to you, but rejoice that your names are written in heaven."Luke 10:1–20, ESV
Jesus is sending his disciples out to prepare the places that he will be visiting for his coming. Jesus knows the struggle that this will have for them, since he is aware that not all will accept and welcome in his disciples. Some will reject and if and when that happens just leave behind everything, don't even take the dust that is on your sandals. Move on. He also tells the disciples that if they are welcomed don't go searching for another that may offer a "better deal." Each disciple was left to be in full dependence of God's providence and in that the hospitality of those that our Lord provided. For us as Christians, we can see this also as a preparation for us in life. Our congregations are the homes in which we have are needs provided. As children of Christ we are provided with the Spiritual food that we all crave in Word and in Sacrament. As long as the needs are met to the satisfaction of the Word of God, we are called to stay until we are sent out either by our congregation, which could be in missions or church planting, or through our work, if we are transferred or move because of a new job. Each of these should be done with deep prayer and pondering. As congregations, we as part of local family are given a great and wonderful calling and privilege within the communities we find ourselves placed. As Christians, we are a light. There are great analogies we could use - we are a lighthouse guiding people to the safe harbor of Christ's love and salvation, we are a beacon that guides those that are needing to find the safety in Christ, we are the fires that draw you from the cold of the world and warms us and our hearts in the saving Gospel of Christ Jesus, etc. I'm sure that we could go on and on. The point of it all is that we are the ones that Christ has entrusted with his glorious message that is the Good News. It is a wonderful and great responsibility. In that responsibility it is important that we keep our lamps filled and our light burning until our Lord's glorious return. Like the parable of Jesus in Matthew 25:1-13 about the ten virgins awaiting the bridegroom, we are reminded of our Lord's call for preparation.
I know that the idea of preparation can open a whole lot of areas of discussion and debate about works and works righteousness which I will not address here. The important issue that we can discuss is about how, for the sake of our witness, much we are in the Word of God along with our time in prayer. I want to emphasize in this the reality of this being about our witness in our families, with our co-workers, and within our community. The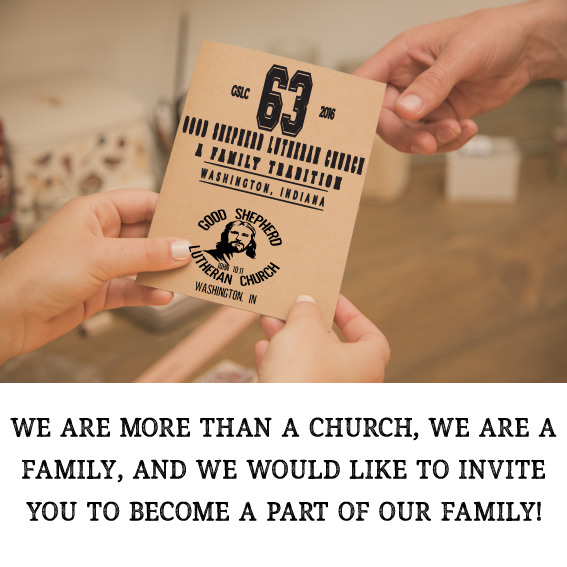 greatest image I have heard to describe a congregation is this, "A church, as a place, is not the destination, the church is more like the terminal." I can't recall which pastor I heard this from, but it has stuck with me for a long time.I don't know about you, but I don't care how beautiful an airport, train depot, bus station, or port is I am not looking to stay their longer than I have to, I want to get on with my trip and see things outside of it or be on my way to the destination I am heading to. Our congregations are the places that we come together to worship, to take classes, and to fellowship with our fellow followers of Christ each Sunday and other times in the week, but our witness is not in those spaces, our witness is out in the world we interact with on a daily basis. Our witness is to our neighbors, our co-workers, and those who serve us in the various places we shop and to those who provide our medical care and other needs in our day to day living. We share because we care. That is who we are and it doesn't have to be confrontational. It can be as simple as sharing things going on in your life including your church life, inviting to events, sharing insights from devotional time, and simply offering prayers when their is an expressed need. If someone doesn't feel open to it, don't sweat it. Smile and continue on with your day, but don't let go of your public witness in your attitude. Our witness is in how we live our lives and how we allow our lives to be shaped in our faith. The greatest compliment I received once was when I was in the hospital after the birth of my first child. My wife and I were new to the area. I wasn't dressed in a cleric and was just wearing normal clothing and the nurse asked my wife and I if we were Christian and when we affirmed that we were her response was, "I could tell by how you were treating one another." People are watching and their are hallmarks of our faith in how we act when we place our faith in the middle. We will err and that is to be expected, we are human. Our lives are beacons of hope.
We stay as we are called and we welcome those that are looking to stay. May our witnesses, as faithful followers of Christ, cause us to be that light in the darkness. When those that are struggling to darken the doors of our congregations, let us welcome them home into the Church. Stay as long as the Word is being proclaimed in its purity and the Sacraments are administered rightly and as long as God has called you to a place to be determined through prayer and discernment as well as guidance from other spiritually mature people you trust. If unwelcomed by those around you, leave and shake the dust off your feet since this is not the place the Lord has prepared for you. We are a people of call, all of us are called by the Lord to be faithful witnesses in His Word. May you continue to grow in your witness and find peace in the Lord. Amen.