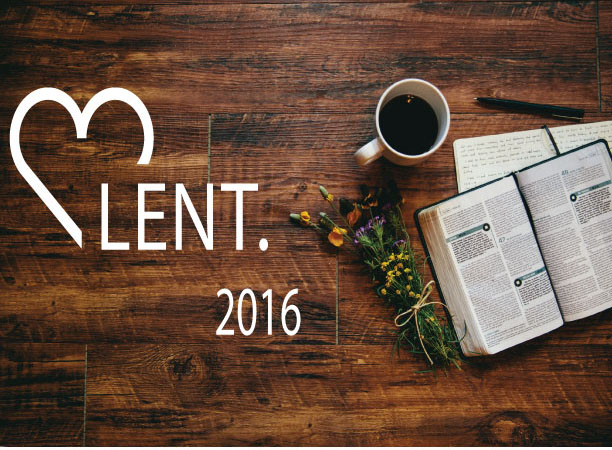 As a faithful follower of Christ and a pastor, I have faced many a moment in my faith where I have asked that difficult question of, "Why?" It is common for many in the faith who have faced times of struggle or strife. Unfortunately, in these times my family and often my children have been drawn into the midst of some of these things which is unfortunate. The glorious gift is that God has carried me and my family through and, especially my eldest son, they have a strong faith that knows that there is a God who loves and cares for them. That is important. Because of these seasons and struggles, I love the season of Lent.
Lent is a time of refocus, a time of renewal. There are some traditions and some congregations that don't practice Lent or have changed the focus from being a time of prayer, contemplation, and fasting to something else. Some argue that we should be doing this year round. I do agree with that, but, unfortunately, life happens and things tend to get in the way. Paul speaks of this in Romans (7:15, ESV), "For I do not understand my own actions. For I do not do what I want, but I do the very thing I hate." When guided by our flesh we do those things which we know are not what we should or what we know would be pleasing to God. Having five children, I can be shorter with them than I would really like to be especially when the do the things that are natural for children to do and I am tired. Can you relate? Lent is a time that can help in refocusing. Seeking, in your life, to do those things that you really desire to do in order to honor God.
Jesus walked the path to the Cross for us, so in that journey we would be renewed. His journey toward discipleship began in the desert when he fasted those 40 days and faced temptation (Matthew 4:1-11, Mark 1:12-13, Luke 4:1-13, John 1:51). We are given an opportunity annually to be reminded and be offered a time to fast and pray, to slow down in our lives and abide in our Lord. We are fully dependent upon him for all things and in this season of Lent. We can be thankful for all that he provides. Each season of our liturgical year offers us gifts in which our lives may be restructured, renewed, and transformed by the power of our God and the guidance of the Holy Spirit. It is in this we are able to see our Lord Jesus more clearly and the gracious arms of our Father in Heaven.
This Lent take an opportunity to take a breath and know that you are made new through our Lord and Savior Jesus Christ.